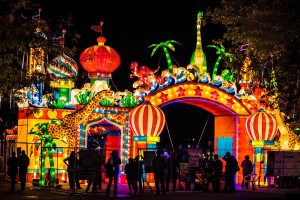 The Chinese Lantern Festival also referred as the "Ye You(Night Walk)" event in China which was originally designed to coexist with nature and minimize impact on the surrounding environment is celebrated on the 15th day of the first Chinese lunar month, and traditionally ends at the Chinese New...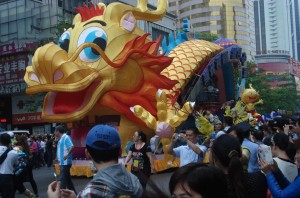 A float is a decorated platform, either built on a vehicle like a truck or towed behind one, which is a component of many festive parades. These flots are used in kinds of activities such as theme park parade,goverment celebration,carnival.in traditonal events, floats are decorated entirely in fl...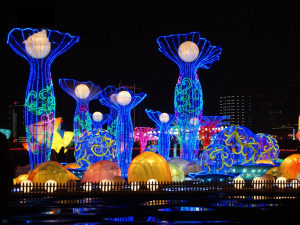 Light sculpture is one main form of the lanterns in the lantern festival, different from the lanterns manufactured in metal frame with LED bulbs inside and colorful fabrics on the surface. The light sculpture is simpler which the rope lights are often bonded on the outline of different shape of m...